We are super excited to be announcing our first ever hackathon 💥
After the success of our online conference Connect!, many of you asked us to organize a hackathon as well, so here we are!
The event is online and timezone friendly, and it'll be a great way to hack something cool while learning more about Speckle - our entire team will be around to help along the way.
And there's even more, we have £2,000 in prizes for the winners and swag for all participants 🎁
FULL DETAILS AND REGISTRATION 👇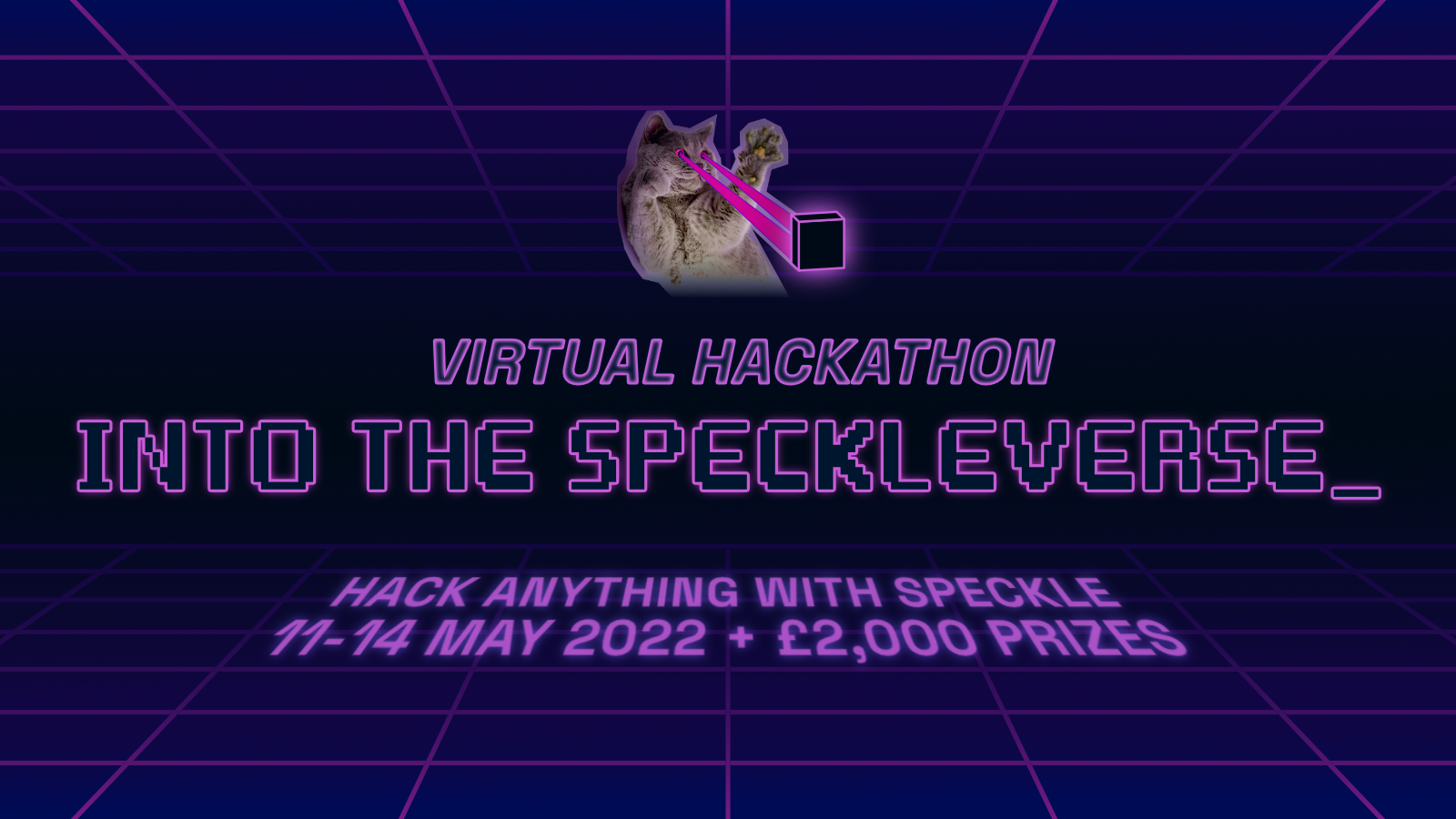 Registrations close on April 24th, hurry up!
Excited? Ready to join? We'd love to hear what you think, let us know on our community forum!